Meet Our Team
Dr Rajesh Vohra
M.B.B.S. FRACGP

Dr. Rajesh Vohra (Business owner and GP) Alexandra Family Medical centre Grant Street, was born in India. He graduated in medicine in 1993 and gained his Masters in Anaesthesia in 2000. He has worked as a General Practitioner and Anaesthetist in India for 14 years.
Doctor Vohra works all 7 days a week.
Dr. Vohra has worked in Loxton, South Australia for three years and has a very keen interest in Chronic Disease Management, Skin Cancer, Mental Health and Aged Care. He has always loved living and working in regional Australia.
He has been in Alexandra for the last three and half years. He and his family love Alexandra and the community. They are committed and want to stay here forever and serve the lovely community.
Dr Zsombor Kovacs
MbChB, FHNSB, PHD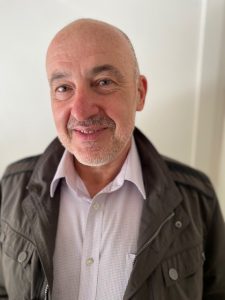 During Dr Zsombor Kovacs 36 years practice as a medical doctor, he has enjoyed the refined technique of Neurosurgery,  the abstractness of neuroscience and the thrill of Emergency Medicine. However, his greatest achievement is that he has learnt to appreciate and respect the diversity and the cultural identity of people.  This is why he is now working as a General Practitioner in Alexandra.  He has a  special interest in Skin Cancer surgery and Musculo-skeletal disorders. He hopes to contribute to the community's needs as much as it is in his power.
Dr Elena Zadneprovskaya

Elena has worked as a GP for 30 years, including 15 years in her native Russia and 15 in rural Victoria, most recently in Alexandra. Elena is able to utilise her skills in both settings. She has particular interests in skin cancer, women's health and chronic disease management. In her spare time, Elena enjoys gardening, travel and camping with her husband, Alex.
Chief Operating Officer
Vandana Vohra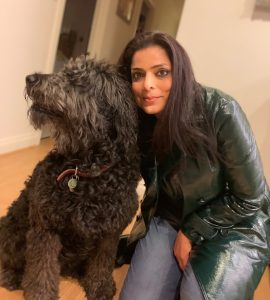 Born and brought up in beautiful North India, Mrs Vandana Vohra is a qualified teacher and an interior designer with a postgraduate degree in Interior Designing and Bachelors of Education with specialisation in psychology. In her 15 years of job experience in India and in Australia, she has won many hearts with her dedication and management skills. Vandana loves her job as a Chief Operating Officer (COO) at Alexandra Family Medical Centre. She also does reception duties and believes in giving her 100%. Vandana is a nature lover and feels that Alexandra is her happy space. Being the business owner's wife, AFMC is like her own child.
Administration
Sharon
Shazz
Practice Nurse
Jess